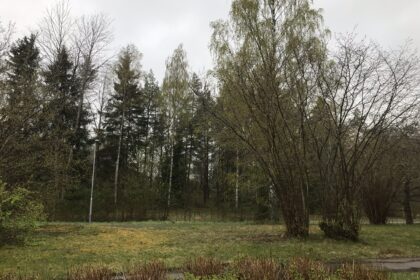 Dear Logbook, one hundred and eighth day of a new life.
My Diary, another day has arrived. Today is an ugly, rainy, melancholic day. But there are three rays of sun right now coming to the port to pick me up. Those rays of sun, my Diary as you may have already intuited are Marta, Gadea and Martín. My engine, my motivation, my support in this long expedition. My reason for living to give everything for them. For this week, the journey has come to fruition with my voyage companions Anette, Linda, Guy and Jacob.
This morning the cycle, the one of every day. Breakfast, then warm-up gymnastics, we put in the novelty of balance exercises, aimed especially at people with motor difficulties, and then my bike block that I was about 10' but playing with a little intensity and then my strength exercises. To then go to gymnastics in the water.
After all that, it was time to collect a little everything. Although I could leave things here, I prefer to wash them at home and not be here with it. Maybe next week, come with less sportswear and wash them here.
Then it was time for food, and it was beef tacos. Which I then accompanied with a salad. And a piece of lemon pie and an infusion of green tea with lemon.
My Diary may not be 100% representative, but today I have weighed myself with the same clothes I wore on Monday and the difference was 1.8 kg. I attribute this to having eaten much healthier, being with at least two hours of daily exercise plus walks, and that perhaps today with the gym and pool I have lost fluid that I have not replaced. But, it's a good sign.
And my beloved Diary, I think for today nothing else. I do not know if this weekend I will write to you or not, but on Monday at the start of the second voyage, rest assured that I will.