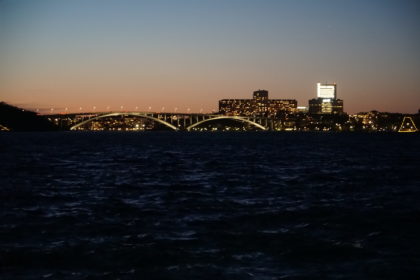 Dear Logbook, thirty-fifth day of the fifth trip.
My Diary, few news happened yesterday. In the end I decided not to go jogging, but the truth is that it wasn't because I was lying on the couch. Marta and I, with the issue of moving, do not stop between boxes, bikes, etc.
Today the day will be calm. In a while in the morning we will meet our friends to eat together and then go to the children to ice skate. And already in the afternoon turn to continue with household things. The fact is that in this week that I have taken it in another way as far as walking is concerned, I will be able to arrive at the end of the day at the figure of 1001 km that weeks ago I set myself the objective. Well today I only have to do 9 km and walking to the city center is almost 5km.
For my part I continue with the inconvenience that paracetamol or hand exercises are not relieving much. It is something bearable, what happens is that as 2-3 weeks ago I was much better in that aspect because it makes me angry. But it is something that they say usually happens and that eventually goes away. So my Diary, it's time to be patient.
And my Diary, for today nothing more.