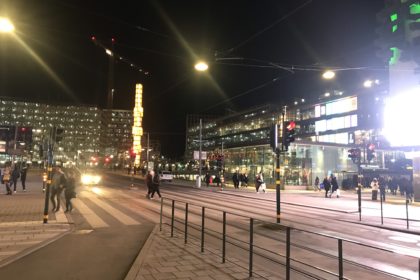 Dear Logbook, thirty-second day of a new life.
Yesterday everything was more or less as I told you, few news happened. Afternoon museum and walk through the downtown. Missing, really, ice or snow. This year it has only snowed one day so far this year. Something that probably has never happened.
Today my Diary, we will try to jog. Extending the last day a little longer if the leg discomfort does not return. To see if we can gradually recover and lengthen the distances a little more and/or increase the pace. But since the announcement 7 days ago. Time to take it easy. Better to go little by little, than not to go. That will be in the morning. After lunch we will go to Rafa and Paula's house to spend the afternoon with them. And tomorrow will start another week of work. The last before flying to the famous "Big Apple".
My Diary, for today nothing more.