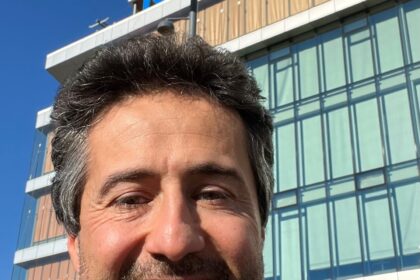 Dear Logbook, a new life begins and another ends.
My Diary, I repeat to you almost the same as the last time I reflected my thoughts on these pages. I do NOT forget about you, there is not a day that goes by that I do not remember cancer, neither mine nor the cancers of people I know. That's not bad, seriously, life is like that, and that's how we should live it. Accepting the setbacks that happen to us, trying to solve them in the best possible way, and trying to extract the good things from those experiences, and learning how to overcome the bad ones.
Today I write to you, because we close a chapter of my life, which I never wanted to have started. But from which I have learned a lot, and I think it has made me stronger in many aspects. I feel so, and I believe so.
As I anticipated, today I had a two-year check-up, although a little more has passed. The fact is that last week's analytics already anticipated that everything was still in order.
But of course, until the doctor tells you, then you don't confirm it. In addition, there in the consultation they check breathing, heart, state of the lymph nodes by palpation, etc. Well, in this revision, which could already be the last one, as it has been. They have confirmed to me that, after this period, it is no longer appropriate to continue controlling me, at least for them. So, we could say it, today I received the Definitive DISCHARGE of Haematology.
I wouldn't tell you the truth, MY Diary, if today wasn't a happy day in my life. It is, well, let's say I shouldn't have in mind or think about following appointments. I'll keep trying to control myself once a year. If it is a year in which it coincides with the control of the company, then I avoid doing another, and if not while we continue living in Sweden, then I make an appointment at the health Centre to control myself.
Yes, to close this book, only the chapter on the catheter is missing. To remove it, the surgery appointment is requested, but I am on the waiting list. They have already told me that, although it is a 15-20 'surgery, this could be many months or even a year from now. It only remains to say that Peace and Science, Patience.
And the truth My Diary, little more to tell you. It is true that many things have happened since that month of November. The world keeps running, it doesn't stop, sad days we live. It seems unbelievable that the human being continues being that being human. Trying to resolve their conflicts by imposing force. Just wish that sooner rather than later, the conflict and invasion of Ukraine is resolved and with as little loss of human life as possible on both sides.
My Diary, with these last words I want to at least say goodbye to you. I started this Diary back in September 2019. For a long time, you and my family were my daily consolation with which I could cope as best as possible with this trance. In the meantime, they told me that I was helping other people, which made me extremely happy. In my life one of my maxims is to be able to help others in some way. If only with the gesture or the act of writing I helped people tens, hundreds, or thousands of kilometres from my house with my words in Spanish or with my attempt in English, what greater pleasure could I feel. Thank you, My Diary. Thank you, you were there, you are here, and I am convinced that you will continue to be in the future. I may write to you to close the chapter and the book on my Hodgkin Lymphoma when my catheter is removed. I do not know for sure. Meanwhile, My Diary,
Thank you for being with me. My Family, God and you are the most important thing I have.
The last words could not be other than to thank Marta infinitely, she has been, she is and will always be there. Thank you, my Love, I love you so much. I tell you less times than you deserve.
The sailor of dryland Nacho loves you very much.