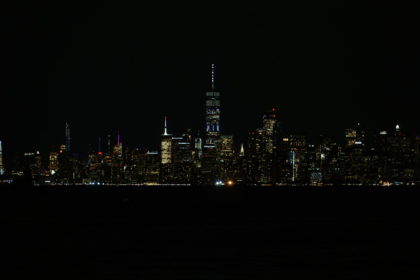 Dear Logbook, forty-fifth day of a new life.
Yesterday my Diary we did not walk as much as other days. But almost 10 km almost certainly. Nothing to highlight except the fact that we received the mail from the airline changing flights back to Sweden. We who like to go with ease in the displacements and had taken 4 hours of layover around in Oslo, because they change it to us at 1h25′ scale in Heathrow, which implies whether or not having to do passport control and hand luggage This airport or the United Kingdom does not have fast connections as in other airports. Anyway, let's hope it comes out on time everything goes well. Tomorrow we will tell you how it went. Now I put some pictures of yesterday. To see them click in the next link:
Today my Diary will go after packing and leave them on watch to see the USS Intrepid Aircraft Carrier, which fought in World War II and is now converted to aviation museum. It seems to be interesting. After the museum, we'll see what we do. There will be something.
I continue as usual, as we have been less, because with less discomfort in general.
And my Diary, tomorrow from Sweden, we hope that in time I will tell you something else.