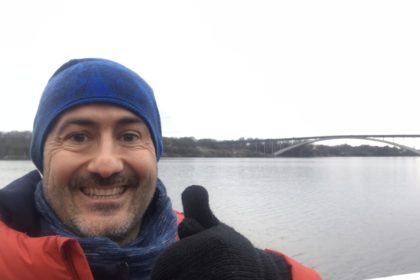 Dear Logbook, 15th day of a new life.
My Diary yesterday at the end I started to walk and walk and walk, because I wanted to go downtown to look at some things … with what in the end then about 12 km. I got to have lunch at a very late hour for what is customary. Then I rested and it was time to prepare and go for dinner. Some colleagues of the office came, more than colleagues, friends who have been there during the expedition. Thanks friends. Thank you for being there day after day.
Today my Diary, I think it won't rain. But the little sailor Gadea has risen with little fever, so we'll stay at home- Maybe we'll go out and buy something. But as she evolves. She has many mucus. In the afternoon, go to the dentist with Martín. Then come back home and rest.
My Diary, for today nothing more.