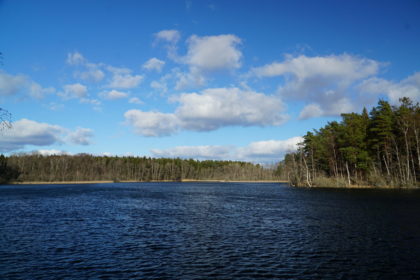 Dear Logbook, sixty-sixth day of a new life.
My Diary, I really don't know what to say today that is not already said. First I will tell you a little about what has happened to me in these six days since my last entry. Physically, I think my tendinitis in both feet, due to the side effects of chemotherapy, is gradually improving. Little by little, sleeping with the splint improves. Yesterday I had my first and last consultation with the physiotherapist at the Cancer Rehabilitation Center. When he saw me and spoke, he gave me guidelines, and since I am already going to a "physio", I should continue with them. Logical. This Wednesday, in principle, I will go back to the clinic to assess how I am doing and look at other discomforts that I have. Little by little, if they don't stop us from leaving the house, I hope I can go for a walk, jog or whatever.
This Monday the recommendation was sent throughout Sweden, but especially in Stockholm, that if you could work from home it should be done. From our companies we were also recommended. The case was to avoid public transport and areas of large crowds as much as possible. In our case, both Marta and I move almost exclusively on the bike. So together with the fact that in the part of the office in which we work, with exclusive access, we are normal 20-25 people in a space of about 200-300 m2 led us to continue going. There it is easier to be able to concentrate and perform more. But since Wednesday we have already stayed at home, leaving almost exclusively to take the children to school and do the shopping. And today for example, we have gone for a walk in a forest and lake, to breathe some more clean air.
Otherwise as I should not run for tendinitis, because I do not go out much. Marta does, for now. On this there are many theories of whether to go outside or not. I think if people were consistent then they could go out. I only say that, although it is true that there could be fewer viruses, during my entire expedition I went out every day to walk. Being for several days in a situation of aplaxia. That is to say, in my body I had no defenses, the leukocytes were at 0. And that exercise served me for two things, to strengthen my body and feed my mind. I think you could go for walks, but be careful, keeping the safety distances. On what is reasonable or not. Exercise is key to a strong immune system. Be careful, my Diary, at this time you should not do high intensity exercise. Rollers at home for the bike is fine. But please, now is the time for low intensity exercise. Times will come when we will be able to push ourselves to the maximum.
On the other hand, this week of mixed emotions or thoughts, I had a moment of doubts that it could be the best for my children, Marta and myself. Were we still with the children at school or did we leave them at home? My body, as you well know, my Diary has suffered strongly with the potions received at sea. That is why with all my affection my Great Friend Eli and my friend and boss Elena told me that, please, be very careful to be considered or to be close to being a member of the risk groups. The truth is that something I would never want is to do something that could put me at risk and leave Marta and the children alone. I could never forgive myself, in case it happened and I could count it. The thing is that after talking with my uncles Tita and Alberto and with my doctor, Captain Palma, they both concluded that I should follow the general recommendations of the population. And to avoid buses and subways. But that the children could continue going to school. And so we did. If I emphasize that right now the attendance at the same at our children's school, is only by students of European origin, about 40%. The rest of the students are of Indian origin and their parents decided to not attend. So that's why, as long as the Swedish government keeps the nursery and primary schools open, we will keep taking them.
Anyway, my Diary, so many days without writing and that I thought I was not going to write anything today, and you see. OMG, so bory, I'm telling you and I'm sure that important things I leave them in the air.
And now to finish. These days have been like a roller coaster of events and emotions. Well, whether you want to or not, I know that if we lived in Spain, it is like being here. Well, due to the Alarm State, we could not see our loved ones either, but this distance makes seeing what happens in Spain and in the World make you think a little more. We live hard times, very hard. It may be the hardest thing for this globalized society to live in many decades. That is why I have made a decision that I would like all of us to make. Do not share any information that does not come from official sources. I will not share any message, audio, video etc. that says what to do or not to do, if it does not come from an official source. Well, many audios or videos that we receive are about whether or not something happens in this or that hospital, or how someone says. Sorry, I refuse. I will only share as good Spanish, memes, jokes, etc. that serve to bring us a smile. It is already life and the current situation, as if to be receiving even more sad messages without having the full certainty that it is true. We only generate more alarm and frustration.
On the other hand, My Diary, now I put a sonnet of a great Sailor, who has fought and fights against storms and storm surges, but does not give up. All my admiration and a very big hug for Ángel.
https://angelmanuelarias.com/un-virus-nos-fuerza-a-ser-conjunto-soneto/
I put here the link to a song by Lucía Gil, which could be almost like an anthem of this situation in which society is immersed.
My Diary, I just want to tell you that we are going to get out of this situation. There will be casualties, but we will be a better society, stronger, more united, more human. Together we can all do this and much more.
My Diary, for today I do not write anything else.