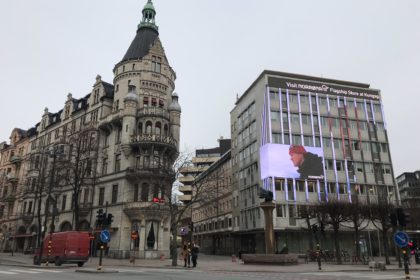 Dear Logbook, twenty-ninth day of the fifth trip.
Tonight, it was the magic night of "Kings". That culminates the day of "Three Wise men" that we had a great time, showing another part of the city to the Burgos family. Marta, Carmelo and I walked and the rest by bus. We tried to make the little sailors go to sleep soon, otherwise their Royal Three Wise Men could not arrive from the East to deposit the presents. And more or less, that's how it was. The Three Wise Men must have cost a little more to get up here and more with the cold it is. The fact is that while I write to you, the little sailors are already having breakfast to be able to open the presents later.
The day has dawned with clouds and the temperature somewhat better than yesterday. Yesterday at least it snowed us a little, with what made that wonderful day something more magical. The snow, which this year has a bit abandoned, makes this time more magical.
In a little while my dear Diary will go running Marta, my beloved companion, and me. Exercise that I hope to continue being able to do with better sensations as time goes by. Little by little over the months I will improve my fitness. And at the same time I will lose weight, I hope. Without being overweight, I want to get down a bit to feel at ease and like before starting this expedition.
Then we will have lunch all together. Last lunch with the family before tomorrow they go to Spain. How much we will miss you! And how much we thank you for the effort to come to Sweden. Thank you.
And in the afternoon we will make some more box. There are only 3 days left to collect everything. Thursday will be a day of chaos. But it is what we have here.
And my Diary, for today nothing more.