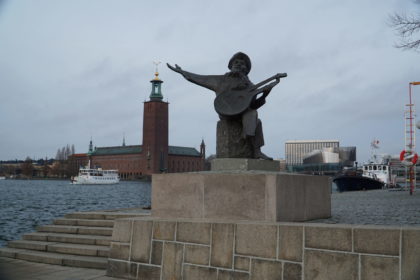 Dear Logbook, third day of a new life.
My Diary, for now I continue writing to you as often as in these past weeks. Yesterday I told you that I would go for a walk and maybe eat with Marta. I did it like that. The walk, then a little longer than normal, but it did not make me long, because despite being 17 km walking, I went out again with the camera. Hence I put photos of yesterday. In the afternoon it's time to rest. The dream has been more or less as I have been having lately. I slept about 10pm and woke up at 5am. Then at about 6 I have fallen again.
Today, it is expected quiet. We will make the weekly purchase. Time to eat and do something for me that I had not done for many months. Specifically something that I had not done since September 16. That wonderful day when I started offshore trips (Chemo sessions). Today I will catch a bus again. It seems trivial, lacking much importance for the vast majority of people, but for me. It's something more. It is one more step I take towards that "normality" that I loved so much. We will take the bus to meet our great friends Rafa and Paula and their little sailors to see a museum. This family that has given us so much support during these months of expedition. Family, thanks again, for having taken a place in your time for staying with us. It is something that we greatly appreciate.
And my Diary, I think for today nothing more.