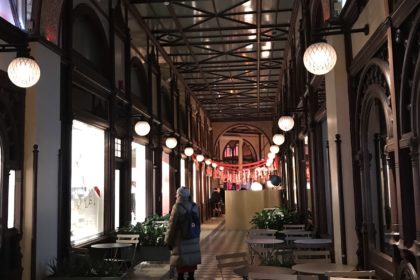 Dear Logbook, twenty-first day of the fifth trip.
Today if we follow the dynamics of the previous cycles it would be the last day of the trip. Well, these were 3 weeks long. But this trip is different. This a priori trip will not be 21 days, but about five and a half weeks, if next January 15 we arrive at the desired Island. On this trip, at least, we do not have the planned 4 visits to the KS boat. On this trip I will only have two, on January 10 to control how my precious red liquid is going and the one already mentioned on the 15th, where we hope to dock at the port of the Island.
Yesterday had a different order from the previous ones. In the morning I took my sister Eva to the airport and then it was time to have lunch and take a walk with Marta through the city. At the end of the evening, it began to snow, but it was little. The fact is that it was thick enough to dye the street and cars white. Then the little sailors will see if they can slide through the snow. This year, it hasn't snowed enough yet to keep the snow for many days.
Today in the morning we will go to walk with Marta, Susana and Mario. I want to show them another part of the city and try if we are lucky to see the Stockholm Olympic stadium inside. There we will meet the little sailors and my parents, then go for a walk to the center and eat there.
In the afternoon, then I guess I rest and continue slowly, emptying the house. There is less left.
And for today my dear Diary nothing more.