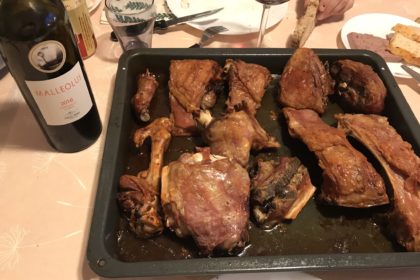 Dear Logbook, eighteenth day of the fifth trip.
We had a great time on Christmas day and enjoyed the company very much. Having family with you is a blessing. In the morning we were walking a little, then it was lunch time and in the afternoon after resting a little we went for a walk again. With what I physically go ahead and adding kilometers.
Today has risen with some cloud, but colder. Marta who has returned from training tells me that it is cooler than other days, because there is wind. After breakfast we will go for another walk, then eat and go for a walk again. The case is not to stop moving. Little by little I hope to lose weight. And if with the next results of my analytics I reach hemoglobin at 120, I will start jogging. Maybe in the afternoon we get Marta and I to continue emptying closets. The move is getting closer and the floor is still full of things.
And for today my dear Diary nothing more.