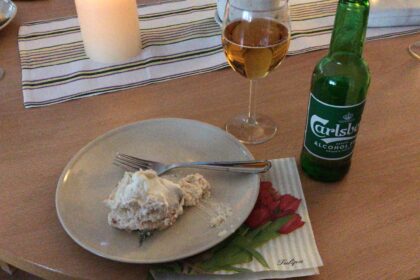 Dear Logbook, one hundred and seventh day of a new life.
Today my diary I have slept even more. Which is great. Perhaps yesterday's news that we are still in remission has helped. Otherwise today like the others adding something. After breakfast, this time it is for medical Yoga. Essentially breathing exercises associated with smooth movements. After that session I went to the gym where I was doing the exercise table that was sent to me. I start with ten minutes of cycling, and then I do several exercises with machines (quads, triceps, abdominal crunches, etc.) And a very curious one that is to train like a cross-country ski.
Then it was the turn of gymnastics in the water and food. After her, I started rolling again with the puzzle until I almost finished it. I say almost because a piece is missing. After that time came the relaxation session … in which I became Swedish, not understanding anything they said. But the truth is that it serves to relax.
Then dinner turn at 5:00 pm and our daily walk to the downtown of Sigtuna to have a coke and then the return, the 5.5-6 km. But when we arrived, we found that they had prepared a celebration for the Valborgsmässoafton https://sv.wikipedia.org/wiki/Valborgsm%C3%A4ssoafton It is a pre-Christian tradition in which bonfires are usually made to say we start spring and to the light.
And for today nothing else my dear Diary.