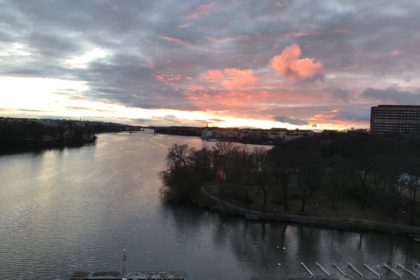 Dear Logbook notebook, fiftieth day of a new life.
My Diary, yesterday I did not write to you because there was almost nothing to tell. And as I told you, I will gradually space my writings in time.
Today there have been no big news. Today I was called from the Centre for rehabilitation of cancer patients to comment that after meeting the team yesterday they had concluded that the physiotherapist will see me in two weeks to assess what can be done. I hope She helps me with knowing what I can do to alleviate or correct heel pains, joints, etc.
For my part I remain the same with more hair, hehe, yes. Now I have it very smooth. Magical things of the potions received on the high seas (chemotherapy) or as my friend Pablo said of that good Poison.
At the moment I will not go running until I notice that the discomfort in the heels, that possible Achilles tendonitis is improving. Let's see if Captain Palma (doctor) calls me to explain how the tests have gone to my heart and I ask her if I can go to a physical therapist to start recovering my discomfort. In case we can move forward until they see me at the rehabilitation centre in two weeks. Anyway, I'll tell you. For the rest, we continue to progress, already being more and more in the day-to-day work, school, going here and there running, etc.
And for today my Diary, little else.