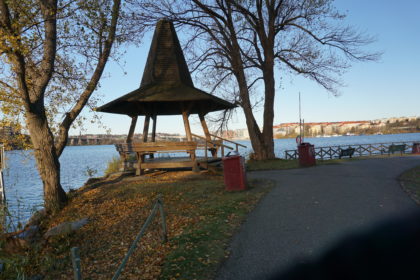 Dear Logbook, the ninth day of the third trip.
Well, the night has been like the classic nights of the second weeks of each trip. Sleeping from the moment I go to bed until I reveal myself. This time I slept of useful sleep about 4h45 'according to the watch. Then since 3.45 AM nothing more. But hey, being nothing new but temporary, it's time to put it on and move on, it's only a few days. Probably the cortisone potion received at sea along with the rest of potions, does not help my long nights of sleep too much.
Today was calm, but in the end yesterday for whatever reason I did not have the nutrition consultation. And what is my surprise that without notifying me today appears a nutrition appointment in the KS. With what to see if I can clarify it in the morning to avoid having to go and have it on the phone.
On the other hand, fresh morning is expected with highs of 3 degrees and wind, so the walk will be after leaving the little sailors at school. Perhaps I will take a walk through the city, where you always have more shelter from the wind, or not. Overall, limiting the exercise, I do not have many more locations from my home than going through the neighboring islands.
After the walk, I will do the laundry of sheets in the common laundry that in a short time you have washed and dried. And in between, turn to eat and work for a while.
In the afternoon, I will pick up the little sailor Gadea and few more news to close the day.
This week in general after having finished the chemo sessions of this cycle, it is quieter. Regarding medical issues, just confirm the extraordinary nutrition appointment, and that on Thursday I will have the classic weekly blood draw and that this week I have to prick the G-CSF injections in the belly, with the only novelty that We have added one more. I already started yesterday, in order to be able to raise those defenses that are severely punished by the potions sessions received on the high seas (chemotherapy).
Dear Diary, for today nothing more.