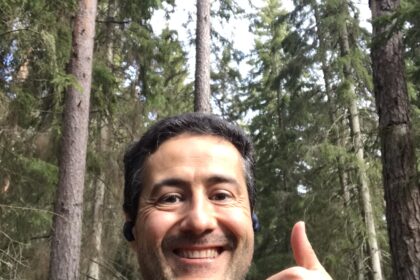 Dear Logbook, one hundred fifteenth day of a new life.
My Diary, today dawned before time. Today I woke up to the light, and I had a hard time sleeping. After a while I managed to sleep, but it was already bedtime. After breakfast I went for a walk. About 6 km through the forest. It is a forest that has made me fall in love.
After the walk I did the strength exercises in the "boat" gym. And there boatswain Jenny gave me the exercises to do at home. And after that came one of the most rewarding moments of all days. The time to do the exercises in the pool. They are 30 'sessions but they are very good. And after that, I took advantage of the moment between the pool and the lunch to pack. Just before lunch, the sailor Anette and I fry the churros that were left the other day.
And as soon as I ate, I finished collecting things and ordered the Uber. Well, we had already reached port. Once I got home, it was a gratifying moment to be able to reunite with the family. After a while, it was time to go pick up the little sailor Gadea. In between I went to the health center to make an appointment to get the TBE vaccine, that is, for the prevention of borrelia encephalitis. I was surprised to see that there was a tent at the emergency entrance to do a triage before going inside. And in the part of the health center, it is half a floor inside a 9-storey Hospital. There was something similar. To be able to access or speak to the staff. Well, push a button and wait behind the yellow line on the ground. And they attended you from about 2-3 m. but hey Caution is normal and necessary.
And my Diary, for today I am not writing anything else to you. Maybe in a few days or a week I will write you something else.