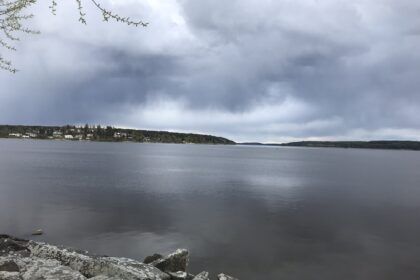 Dear Logbook, one hundred and thirteenth day of a new life.
My Diary, as in previous days, I will summarize a little what happened today. I will start by saying that it is already dawn at 4:34 AM, which implies that in a country where there are no blinds, the body begins to wake up. So I fixed it by putting on the mask and voila. So I woke up at 7 AM, more or less. After breakfast I spent a little time with the puzzle. It is a vice!
Then at 9.00 am, more or less I got off at the gym and I will have been about 50 'on the exercise bike and then I have already done the exercises on the machines. After which time came more or less to go to the gymnastics session in the water.
Soon after finishing, it was time to go eat. And as always, they cook very well. Quite healthy and rich. A little after lunch I continued with my "vice". And at 13:30 it was the turn of the second session of pool gymnastics. How I like water! And after changing the swim suit … a little more vice and I took a walk to the supermarket to buy toothpaste. And upon arrival it was dinner time, yes, at 5:00 p.m. My God, soon! And after dinner, I finished the 1000-piece puzzle that started last Monday , May 8th, and then again the second walk of the day shift to get to the bar and take my classic "coca zero", talk to colleagues and back to the clinic where I had a slice of tomato with bread and a slice of turkey.
And with that more or less the day ends. Happy, because it is a day of enough exercise I think. Of walks almost 12 km. Of these two weeks that soon end, I can say that the body has not been inactive. Something difficult to carry out later, but I will try to do a little more exercise and see less the Tablet.
My Diary, I put here the picture of the recipe of a seeds bread. It is very nice and tasty.
And for today, my dear Diary nothing more.