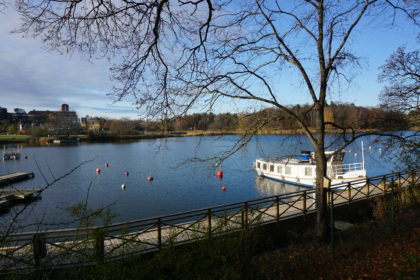 Dear Logbook, third day of the third trip.
Yesterday's voyage, as I have been having, fortunately, with the sea calm. In the afternoon I approached the post office, and to my surprise I had an email from Spain with the ballots to be able to exercise my right to vote in the next elections. So, we will do that.
The afternoon, more of the same, food for dinner and after a while go to sleep. It should be said that we usually dine the whole family at about 7:00 p.m. and go to sleep between 8:30 p.m. and 9:30 p.m., depending on the day. My night has been good, I went to bed a little later than normal, but I have linked about 7 hours of sleep with few "technical" stops.
Today is a little cooler, but nothing new. The carriage will pick me up to go to the dock, and already there embark on my last voyage of this week. Short voyage, like yesterday. After that, take a Serrano`s ham Sandwich while I walk to get home and go down to wash the bed sheets to the common laundry, and then eat and spend the afternoon doing work, reading or whatever is necessary, until picking up the gossip at school.
If there is any news worth telling, tomorrow I tell you.
My dear Diary, tomorrow a little more.