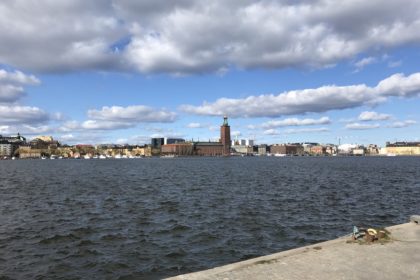 Dear Logbook, ninety-sixth day of a new life.
My Diary, this week has been good for me. My achilles tendinitis is less and less bothersome. In general, it only bothers me a little in the morning when I get up. But I can tell you that this week I was able to go jogging for 3 days. And in the first two days, there were no discomforts and yesterday something, but I blame it above all on not having done the rehabilitation exercises for several days. But I can say that I am happy. On the other hand, I have continued training with the roller, which is good to gradually regain physical shape. We continue adding and progressing. Of the other discomforts, because what I already told you, follow those slight discomforts in the hands, but nothing that is no longer new or incapacitating. Some time ago I mentioned that I had some discomfort in the knees, those continue but it is not something that bothers me exercising. For the rest, let's say that everything continues.
From the point of view of how we have spent the week, at least in this we have continued taking walks, and yesterday Saturday we were able to take a long walk with the bike and the children, and then we took a walk with our good friends Rafa and Paula and their puppets.
On the other hand, in the week that tomorrow begins I will do the analysis for the first official control after having the last appointment 96 days ago. This time the appointment will not be in person, but will be by phone. The current situation due to the "Bug" makes it advisable to avoid stepping on the hospitals as much as possible. Then she will call me later to tell me how everything is going.
Tomorrow the little sailors will return to the School, after having finished the Easter holidays. As I said, here in Sweden life is more or less normal. I say more or less, because reality is not like that. When you take a walk through the city with the bike, you realize that it is much more empty. The shops have a reduced schedule, the transports say that they have dropped by more than 60%, closed cinemas, and other things but by private initiative. Anyway, in Sweden many of us live "semi-confined" but it is true that at least we can go outside, take a walk, etc. What makes this situation more bearable. That if, in general, the lack of contact or socialization does not make it easy. We do not live easy times. But I think that within the precaution to be followed, we must be cautious and avoid falling into psychosis. True, fear is difficult to control. But let's be strong because this situation is not going to be temporary, unfortunately, it will take us many months to be able to resume life as we knew it before, if ever we can. So, as I said on my twitter account back in August 2019.
"Life puts obstacles in your way … that we will overcome successfully but not without sacrifices and struggling"
And my Diary, for today I won't tell you anything else.