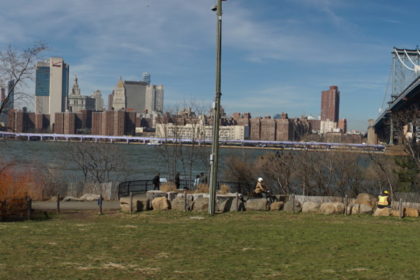 Dear Logbook, forty-first day of a new life.
Yesterday my Diary was a wonderful day. It was very noticeable having slept less, because we were all tired in the afternoon. Especially the little sailor Gadea. The day started very soon having breakfast at 6.30 am and taking a walk to Time Square, a place that seemed very cool, we knew it from so many movies, but seeing her there we loved it even more. Of course, we found it smaller. Then we went on an excursion through areas of New York, Columbia University, Harlem, Bronx, Queens, and finally arriving in Brooklyn. Of course the name of the tour, Contrasts, is well placed. Then we ate in Brooklyn, we crossed that bridge … what to say, for an engineer who likes bridges even though his specialty is not something magical. It is an emblematic bridge in the world. More than 130 years behind him contemplate him. From there we continue walking until we reach the famous zone 0. Where although now nothing is seen, but for those who live through television, we realize the barbarity that was that September 11, 2001. You can never justify an act like that or any other that involves ending the life of a human being. And from there, entering the subway through the station designed by the Spanish architect and engineer Santiago Calatrava, we returned home. OMG the subway. How old it looks inside. And even was very very crowded it was. And then it was time for dinner and sleep. We slept before 22 everyone. I woke up at 3.30, but I got a little more sleep later. I put a few pictures of what I saw yesterday.
To see the pictures, please go to the post in spanish
Today my Diary, will not do that spring time we had yesterday. Today it will rain something, but well, for now we do not complain. Today we have to go to the Statue of Liberty and Staten Island, and something else we see in that area. Everything will go, never better said, and will be complemented by whatever comes out.
And for my part, few changes, discomfort in the heels at the end of the day, and during the night my hands have fallen asleep again. Anyway, fucking, as I said.
And for today nothing more, My Diary.