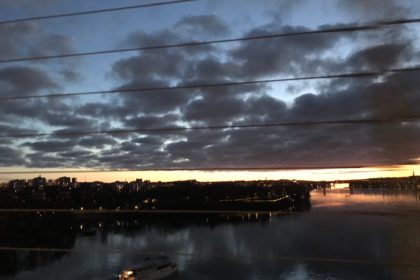 Dear Logbook, thirty-sixth day of a new life.
My Diary yesterday had an appointment to do an echocardiogram. As I told you days ago due to the potions received on the high seas, the heart could have been affected. I was tested to confirm what our friend Sergei told us weeks ago. In short, in this case it was like there by January. They said that the heart is going well. What is very good news. Today it's another test. In this case it will be a stress test. I'll tell you how it goes. The good thing is that at least they will do it to me and see how the heart behaves when it is beating very fast facing and effort. Which is always good to do every so often if you practice sports. Or in my case to see if the heart behaves poorly before an effort due to the medicines.
Today the day will be cool in the morning. It will be time to make breakfast at the little sailors, take them to school and then go to the office. The day will be like the previous ones. I will continue stretching and maybe go out to go around the island if I don't notice any discomfort in the groin. But it will be seen. Let us think that there is less left to recover from this hard expedition. It will be slow but it will be done. At least it will be less hard from the psychological point of view than what was experienced in the expedition to the island. Now it was time to learn to be patient.
And my Diary, for today little else.