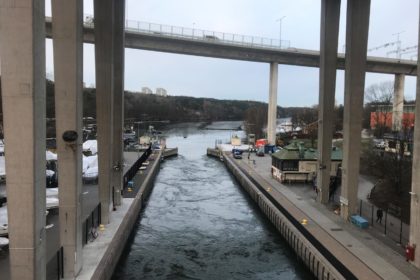 Dear Logbook, thirtieth day of a new life.
Yesterday my Diary, it was one more day since my return to work. But I do highlight something that made me happy. I went jogging only 2km. But it was two km without discomfort. If I continue like this today, tomorrow I will try to go a little more. About 4-5 km. I will go little by little, without preset paces. Just go out little by little. I want to recover soon, but I have to be cautious. The warning on Sunday may have been something I did not expect, but it may have made me see that the potions received on the high seas (chemotherapy) are stronger than previously thought, even more than 11 weeks since my last voyage. From everything you learn, in a few years, hopefully we will continue thinking about everything positive that has been in this expedition.
My Diary, today is Friday, that means it is the day to take the little sailor to the pool. But, today from the pool I don't go straight to the office. I have to go to our client's offices so we will move a little more with the bike. Both to go and to return. More activity for the body. And then in the afternoon English class time and start the weekend. If I recognize that in these two weeks, the arrival of the weekend is something special, if it already was before returning to be the days where we were the whole family together, now it is the same, plus a little rest. But I confess that I feel pretty good. I'm still lucky, or so I consider myself. I will continue to say that "life is wonderful."
And my Diary, today Valentine's Day, I don't tell you anything else.