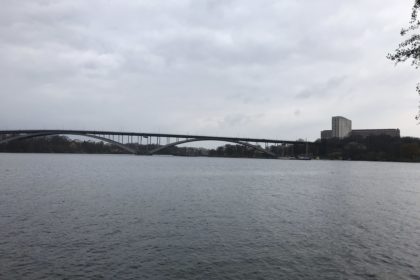 Dear Logbook, 16th day of the third trip.
Tonight I have slept well again. Many hours and resting. More or less from 21.45 PM to 6.30AM. I don't know if I had been walking a lot yesterday besides going to the office by bike, or not taking Prednisona this week or all together. The thing is that it is very well.
Today we will go for a walk after leaving the little sailors at school. And then like every Tuesday, do the laundry of sheets in the common laundry. Then the classic of eating, doing things and picking up Gadea.
This week, the third of the trip, is as I always told you, the quietest.
Another of the things I wanted to mention to you, my Diary, are the side effects that I have due to all these potions received on the high seas and on land. The most obvious are the external physicists that people can see. Hair loss, from day 13 of the first trip, increase in volume and weight (swelling). These are the most obvious. But on the other hand, although I get along well, I recommend people to avoid those typical phrases that do not help, such as "it is temporary", "in a few months the hair comes back and stronger", "when there is no medicine, the body returns as before ", etc. That does not usually help, although we have said them once or heard them many times. Other effects that usually have, and of which I think that I have escaped are the typical nausea, vomiting, loss of appetite, etc. Those due, I believe, to other wonderful potions, I have not had.
Then there could be many short-term side effects that at least I have. Greater sensitivity in the teeth, I never had it before. Serious loss of sensation in the fingertips. At the moment under control, but if it goes to more, some medicines will be interrupted, they have told me. Loss of vision from afar, is not permanent, but it is like the eye does not react as before, with what in general from afar I see something less. Harder nails. Greater dryness in the mouth, with greater ease to have scares, this I solve with bicarbonate plus water. And the aforementioned of the most severe bone pain in the week of G-CSF injections. Another effect, which really does not worry me, but beware, it is the first one that they tell you before starting is that due to potions, it can cause you infertility.
This is a brief summary of the things that are "received as gifts" so that my "friend" is no longer with me. Of the possible long-term side effects, it is better not to mention them, as they are not 100% safe, but possible. If they appear, then they will be given care.
And my dear Diary, for today I think nothing more.