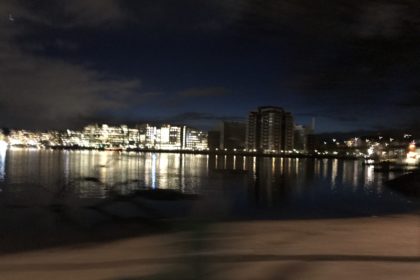 Dear Logbook, 16th day of a new life.
Yesterday the day as I told you was very quiet. During the day at home with the little sailor Gadea and in the afternoon going to the dentist to paste a tooth at the little sailor Martin. What so brave! Not a complaint with anesthesia or anything. He has gone out to his mother! Then later turn to rest.
The night with Gadea has been something better. But we will stay at home both other day. Better to recover completely to be able to return on Monday already strong. Yesterday the maximum body temperature she had was 37.7 and she spent a super good day.
Today as I will tell you it will be a quiet day at home. In the morning I will have English class and then it is time to make the meal for Gadea and me. Waiting for the little sailor to arrive and to start the weekend. For my part today is my last day of work leave. I hope for many years. Never in my life had I taken a sick leave. But good thinking on the other hand, I've been only 4 months and little time off for the treatment of cancer. I think it hasn't been long.
For my part I can tell you the same about the last days. My hands do not improve. It depends on sleeping days that my forearm and hand fall asleep. It is not fixed that it is always the one who is supporting the weight (I sleep on my side). But it happens more frequently in my right arm, I don't know if it will have to do or not to wear the catheter on the right side. Otherwise, similar. Every day that passes, at least I spend less cold on the head.
And today my Diary, I tell you little more.