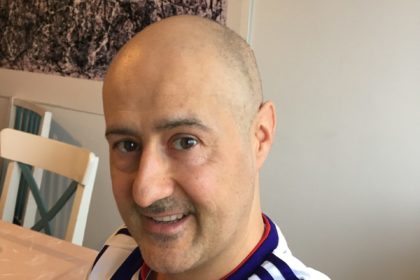 Dear Logbook, thirty-first day of the fifth trip.
In the end yesterday the ground crew did not come for my precious red liquid. After calling them they told me that they had talked to the KS crew and that there was no point in doing an analytics on Tuesday and the complete one on Friday. So, one test less.
Today has risen very windy. It's already a day back to the routine. The little sailors are having breakfast and I will take them to School shortly. Then I will go for a run and after arriving, it is time to take a shower, have breakfast and continue collecting things at home. Tomorrow they are coming for the boxes and furniture. That little is left, to be in the new house. It will be crazy days looking for things in the boxes. But good. As in the running, without hurry but without pause.
For the rest few news I tell you. I physically find myself like the last days. Few changes Let's see if they tell me where it comes from or how we can remove or reduce pain in certain joints. As in some fingers. In fact I removed the wedding ring because the finger was more swollen than normal. I had a hard time removing it. I guess the effects of all that chemo that has helped fight lymphoma. For the rest, the hair is gradually coming out. It is fine, and as everyone says it will become very strong and curly. Time for more changes.
And for today my Diary nothing more.