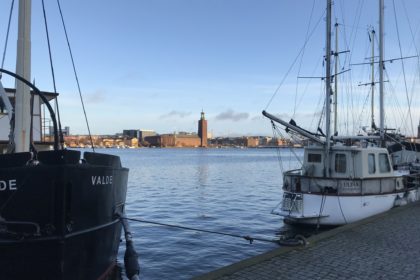 Dear Logbook, 9th day of the fifth trip.
Yesterday as I told you the day ended as I thought in the morning. I was walking in the morning and a little more in the afternoon with my friend Mike and his son Nikolas. In total morning and afternoon I was walking about 18 km. Happy. We continue to add exercise and gradually lose some weight, I think.
Today is busy day. It has not yet dawned. After leaving the Little sailors at the School, I take a short walk, because I have English classes. Then it is time to eat before normal time, before 12. Well at 12.30 we have Martin's performance in the musical organized by the school, Robin Hood. After it is over, turn to go home and rest or take a second walk until it is time to pick up the little sailor Gadea. And at some point during the day, don't forget to congratulate my uncle.
And tomorrow, the day of getting the CT scan. Looking forward to it and that it arrives on January 15. In between, great adventures and emotions will happen. Next week the emotions begin.
My dear Diary, today nothing more.