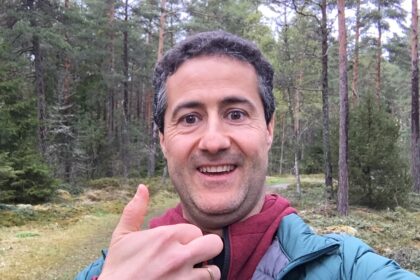 Dear Logbook, hundredth and eleventh day of a new life.
Today my Diary has started another journey on M de Sigtuna's boat. The week begins in Stockholm, having breakfast and after saying goodbye to my sun rays, I took the taxi that would bring me to the boat. Once on the boat, I went to the room, left things and changed to go to the gym for a while and then start the warm-up gym. I have to tell you that this gym is very light and allows little more than to activate me, but good. I have done it for now, we will see in the days that follow if I do not do my 30 'by bike, running or other exercises.
After this it was the turn of gymnastics in the pool, which is more intense and fun, at least almost all of us think the same way. After the pool, it's time to eat. Roasted vegetables and fish in sauce. And after eating I started the puzzle that I hope to finish this week, we will see. If I get it would be great, if I don't get it nothing will happen. After a while of puzzle, I went down to a lymphedema lecture… in Swedish, anyway. Tomorrow I think there is a stress and sleep lecture, if there is not going to be anything in English, I think I will not go. It is not a plan to spend an hour without understanding almost anything. Something, yes, I understand, but by extrapolation of individual words. What are you going to do!. After that lecture I decided to go for a walk near the boat, to a very beautiful circuit among trees, altogether about 6.5 km at a fast pace, in just over an hour. After the walk, it was my turn to have delicious and novel food. Pasta with a lentil bolognese instead of meat and after thism time for another walk to the downtown of the city to take the classic Coca-Cola Zero. On my way back, I continued with the puzzle for a while.
And my Diary, for today little more. Tomorrow I will surely tell you something else.