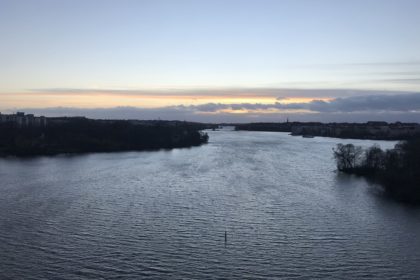 Dear Logbook, thirty-eighth day of a new life.
Today my Diary is Saturday but something different from the preceding ones. As tomorrow we fly to the United States today we will not rent a car to go grocery. It's time to empty the fridge. Everyone at home but me, have already packed. It's my turn to get to it. I'm lazy … but it's what it touches. It is true that being only 6 days because it does not have to be something too exaggerated, knowing that there we will buy something for sure. And for the rest, we will see what we do today. The day is not as beautiful as yesterday. Today it is all covered with clouds and drizzle with wind. Rare is the day that Eolus does not accompany us this year.
For my part I continue more or less as always, giving me a break, perhaps too long already in terms of diet. On the way back, I have to seriously stop eating so much sweet. And so if little by little I can train again with some regularity I can lose some weight. But well, as I say many times, little by little, I think I'm 64-65 kg right now. Let's see if we can reach 60-61 in a few months. I already know the keys, I have to overcome that desire to go to attack the kitchen. For the rest, without major changes.
And my Diary, tomorrow more.