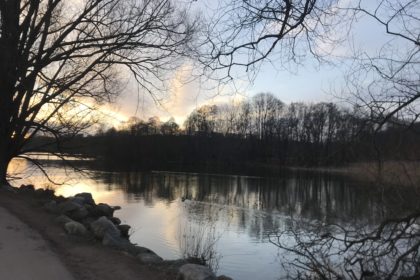 Dear Logbook, twenty-second day of a new life.
Yesterday my Diary, then third day back to the office. Little by little we get some rhythm. It is not the same to be in the office all day than to work at home at times as it did in September and October mainly. Yesterday at the end I did not run, the day did not encourage it. I have to try to overcome laziness and go out even if it rains, snow or as yesterday it is very windy.
Today my Diary, because we have returned to sleep what is already normal between 7 and 8 hours, which is not bad, or at least I think so. Today, another day in the office after leaving the little sailors at school. Day in which little by little we will catch more rhythm and with more meetings. But well, I am fortunate to have a good team with which I can gradually get hooked and get on this train on the go. Today is Thursday and little by little we are approaching the weekend.
For my part, without news. There is less left to take away the medication that started at the beginning of the expedition, specifically I only have that bactrim antibiotic from that stage, which I will stop taking on February 23, the day we will take a plane to the whole family to another continent, but only to be on vacation, because in the case of Marta she has not left Sweden and Norway since June 28, 2019. The little sailors were until mid-August in Spain, at which time on a lightning trip I will bring them to Sweden with my parents.
This trip, which we feel like, will be like a celebration trip- Celebration that for the moment we have managed to placate my illness. My Diary, I'll tell you more things and details about it. It will be something wonderful for the family.
For my part nothing but tell you for today.