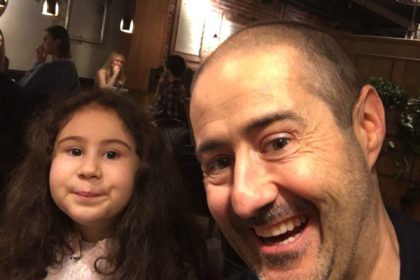 Dear Logbook, twelfth day of a new life.
Yesterday my Diary, in the end it was a quiet day until night. For the day at the end I didn't go running, but at least in the afternoon with Martin we rided to the neighboring island of Södermalm. Those almost 12 kilometers of bike served to take away that guilt of not having done what was expected. Then, the afternoon was quiet, assembling part of the prosthesis of the right hand.
But the "fun" came at night when I went to bed. As it turns out I'm going to enter the room where I have the 3D printer and had closed the door. And … I'm going to open it and I see that the doorknob does not respond and that the door does not open. I see through the hole that has the security lock that something happens and is different from the others. I already smell like that lock was wrong. Well, in the end I get after a while and dismantling another lock and its latch access the latch and get unlocked. Initial scare expired. Turn to disassemble it and I see that it is quite damaged. In the end the temporary solution I thought was … I leave it without a lock, but for now I have mounted it upside down. That is to say, where the latch would go is the latch and vice versa. Temporary solution until you talk to the owners to fix it. Oh…. Little scares of a Sunday night. Luckily, I am something skilled and skillful.
Today my Diary I think I will take the bike again and take a long walk. I don't know how much I will walk, nor where. The case is to do some exercise and I think I will try to go through new areas because I have never gone. All this after leaving the little sailors in the School.
We started today what will be my last week of medical leave before I return to the office on Day 3. Gone are the weeks where one way or another had some medical issue, chemo, analytical, reviews. For the moment until the week of February 19, medical calm will reign, or so I hope.
And for today my Diary, nothing more.