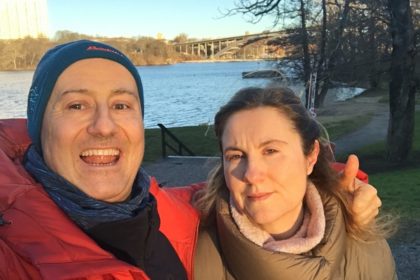 Dear Logbook, twenty-third day of the fifth trip.
Yesterday was another one of those wonderful days of the year. In the morning the ground crew came for the precious red liquid and then I went to pick up my in-laws and my sister-in-law. How much they have been missed! During the wait at the airport I could see that the analytical results had already come out. We keep improving little by little. Hemoglobin is already at 126 and the rest we keep improving. I think another good fact of yesterday is that the CRP is in values lower than 1, a value that I have never reached in these months of issue.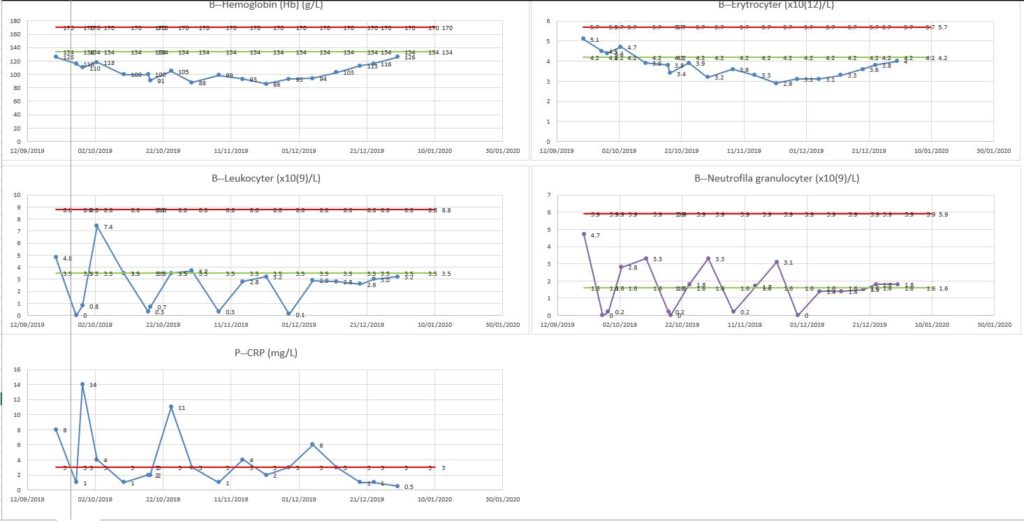 Already in the afternoon we all went for a walk in the city and then dinner at the home of the entire troop. What a pleasure to have everyone together!
Today has risen with hardly any clouds. We will go for a walk and then turn to take my parents and Mario and Susana to the airport. How fast it has been this week! Thanks for coming. The effort you have made is great and for that I thank you. We'll see each other in Holy Week, but this time we are already in Spain.
In the afternoon I guess we take another walk. And at night we will see if we take a walk to the center to see the fireworks or not.
Another year that ends, which I could say is not that it was the worst year of my life. I don't think so, at least as I understand it. But of course and by far the hardest year of my life. It has only been a few months that I have been on this expedition, but even if I am optimistic and have the smile ahead, they have been and are hard days. Routines or not dedicating yourself in body and soul to something as important and vital as recovery is, make life easier.
But tomorrow we are entering a new year, a new decade. Period that will be much better in everything.
My Diary, if I ask for something every night, we have health. Without it, the rest makes little sense. Diary, 2020, rest assured that it will be much more wonderful than this 2019 we leave today.
My diary, HEALTH and PEACE for everyone
My dear Diary tomorrow more.