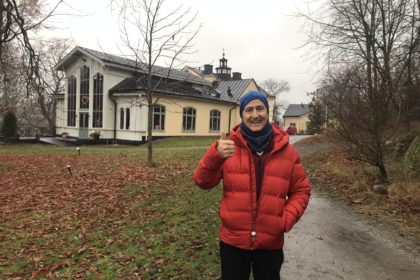 My Dear Logbook, tenth day of the fourth and last trip.
As I told yesterday. More or less I fulfilled the plan that I wanted about to start studying English and Swedish. With that I could have the day more or less without death times.
Today the day will dawn with rain. The next days, Marta and I will be together at home, so after leaving the little sailors in the School we will go to walk or ride with the bike, depending on what the weather allows us. And then time of being at home and rest.
The days are passing in this second week of the trip. This week after having the las voyage on Monday I will only take, from the chemo treatment point of view, prednisone, that in the third week of the trip, that it will start next Monday disappears, if God wants for months or years. And from the medical tests, by the moment till the crew and Captain of the KS do not say the otherwise, every Thursday I will have the extraction of the precious red liquid to see how my defenses levels, red and white blood cells evolve.
And my Dear Diary tomorrow more.