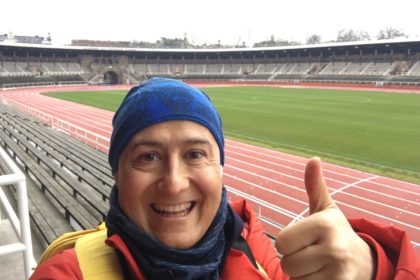 Dear Logbook, nineteenth day of the third trip.
Well, I keep telling you, that in this week, every day, by now, I have slept very well. How good!
Yesterday at the end I didn't go out, the morning rain until the afternoon threw me back. For a day, nothing happens. From the results of yesterday's analytics, as few news. The defenses have risen a little, in the line of previous times. The strange thing is that my friend hemoglobin has gone down a bit. But well, we are still in line with what was normal. We will see next week.
Today the sky has risen with clearings. With what after several days with rains, today is not expected to be the day. After leaving the KS boat, we will take a walk. Today on the ship we will meet with the Captain of the potions to, I suppose, tell me that on Monday we start the next chemo cycle. As always when I have to go to the ship soon, I have done it by carriage.
After leaving the ship, I will take a walk until I get home, where I will prepare lunch meals and make time until 2 pm, at which time I will receive foreign language lessons.
In the afternoon, rest time until it is time for dinner, sleep and walking.
And my dear Diary, tomorrow more.