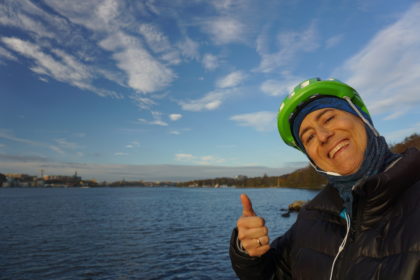 Dear Logbook, seventeenth day of the second trip.
Yesterday ended without big news. It is becoming quite evident that daylight hours are gradually decreasing. And this weekend with the time change, it will mean that at 4.00 pm it is almost night.
Last night I slept from 21.30 until 6.15 again, which means almost 9 hours of rest. So I feel happy and more rested.
Today has dawned without rain but with wind and an almost constant temperature of 10 degrees.
The plan for today is calm, after leaving the little sailors at school, I will take the bike and go for a calm ride through the city.
Then lunchtime will come and after that, the classic evening routines. In terms of lunch, I will take something that helps raise that low Hemoglobin. A bowl of spinach cream for the first course, grilled beef sirloin (here it is cow sirloin) for the main course, and for dessert, pineapple in its juice and tangerines.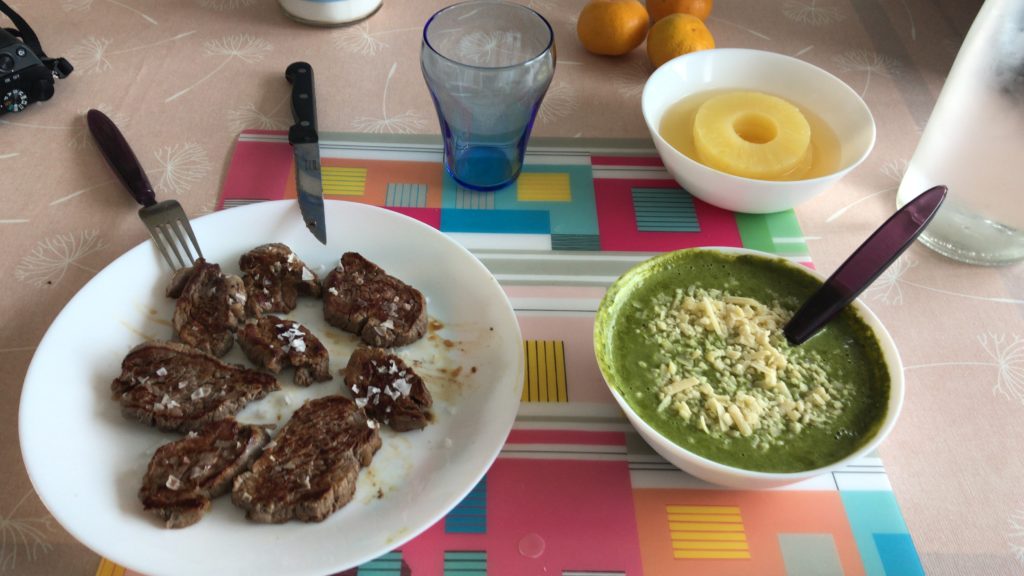 The third week of each trip is usually a calmer week. I have to take many fewer pills and don't usually have to weigh anchor to go out to sea. But this week there are some novelties in comparison with the first trip. Firstly, I have had to go to the KS for the PET-TAC test. Secondly, I have to go back there tomorrow for an extensive analysis. And on Friday I have to go to the KS to embark offshore for a surgery to implant the subcutaneous catheter and then receive the PET report
Regarding the extensive analysis, it is part of a research study on Hodgkin's Lymphoma. They asked me if I wanted to take part in it and I agreed. I have decided to do all I can to help other people to be treated with innovative or less aggressive methods in the future.
And Dear Diary, today I won't tell you more.