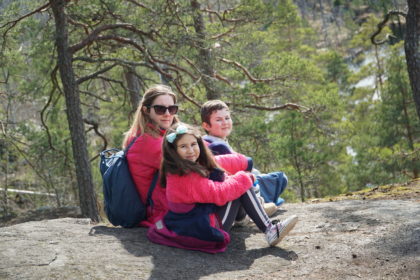 Dear Logbook, ninetieth day of a new life.
My Diary, today Easter Monday I turn to you. It's been days since I wrote to you. You already know, more and more time will pass between each entry on your pages.
These days, I recognize that few developments have occurred. For my part I continue more or less as always. Perhaps my hands are falling asleep much less frequently, that is, it is rare that it happens to me. Which is very good. On the other hand, within the effects of the potions on the high seas (chemotherapy), my nails were wavy, there is only one wave left in both thumbs … and on the other hand, today I suppose it is the first time I cut myself Marta's cabin boy's hair since the chemo started, around September 16. Little by little, life is normalized in this regard. Of my joint discomfort, well, similar. The pain I had on the kneecaps is still there, but it doesn't stop me from being able to do longer and longer sessions on the roller with the bike. My annoyances in the Achilles, there they are, but less now. Perhaps today that it is a holiday here in these Viking lands, you can go jogging and try. Arthritis in the hands, similar, does not improve. But I no longer have that tingling fruit of that chemical neuropathy. So little by little we continue with a firm step.
I hope to write to you next weekend. I can tell you something. If everything goes well on April 27, I will go to the rehabilitation clinic in Sigtuna. We will see if the Bug (Covid) allows me.
In these 8-9 days since the last post, few news in this world today so strange due to the Bug, this COVID. Here in Sweden for having been Easter and people have left or because people are more aware, few people are seen on the street. Much less than what would be normal with this good weather that we have had these days. Our routine is the same as last time. We leave home every day just to go to school and shop for food. If this week he returned to deliver more frames for those protection screens for health personnel. The latter because it seems that a company is going to produce 18,000 a day of this model. I'm glad I was able to help a little.
And on the weekend we take a car to leave the city to go on a hiking trail with the whole family together. Last Saturday we were again in the Tyresta National Park southeast of Stockholm. This time we went to another part of the park where we made a route of about 7 kilometers where the packets behaved like real boars. I put some photos of the excursion. (Pictures here https://grumetedesecano.com/2020/04/13/estocolmo-13-de-abril-de-2020/ )
And today my Diary, I think I don't tell you much more. I have tried to be brief. Yes, I will finish like last week thanking all those personnel who are on that front line in this "war". You are very big.