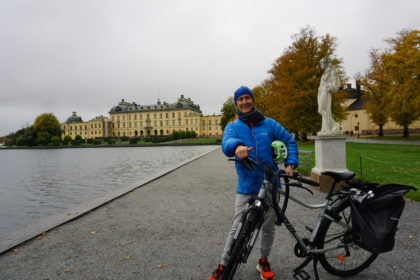 Dear Logbook, tenth day of the second trip.
Yesterday the day passed in complete calm. Nothing new and taking advantage of the time to do things at home.
After dinner meals, rest, and then, all the sailors went to sleep.
The night has been something better. I have been able to sleep at least 4 hours in a row and few hours more resting until it has dawned. Soon he had to prepare food for everyone's breakfast and go to school.
In the morning taking advantage that there is no threat of rain and the temperature is not bad, we will go for a ride with the bike, in order to find new places.
As I said, due to the fluids administered in these 4 voyages of the first, second, third and eighth days of this twenty-one day trip. This week is the criticism that these liquids attack all newly created cells. The bad, but also the good, apparently affecting the bone marrow and more organs that help to generate vital components for the blood and therefore for the body. Week to avoid possible infections, although physical exercise is recommended. In the street, being ventilated, contagion is more difficult, unless you get into a place where there are many people. Defenses will rise thanks to the body's response and G-CSF injections.
After the walk, it's time to eat and rest. And back to the routine of the afternoon and evening.
Daily, today we started this expedition a month ago. Seems like yesterday.
And my Dear Diary, tomorrow more.